WHO WE ARE
Our Mission
Beth Moshe Congregation is filled with generations of South Florida families whose roots and traditional values are the core of the Synagogue's mission to not only bring Torah and Judaism to the community, but live by the virtues that it teaches.
Everyone is welcome and no one is turned away or excluded. Beth Moshe is going through a tremendous resurgence, with a thriving early childhood program, overflowing Hebrew School and a beautiful new addition to its facility.
Our doors are open as we welcome you to join our family.
We are egalitarian and welcome intermarried and same-sex couples. We take our Jewish obligation seriously to help those in need of healing, assistance, guidance and a welcoming home. We believe in sharing our simchas and our sorrows. We have a genuine atmosphere within our synagogue of love, inclusion, acceptance and trust – for which we thank Rabbi Jory Lang.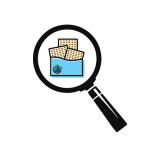 We are like Abraham's tent, open to all.